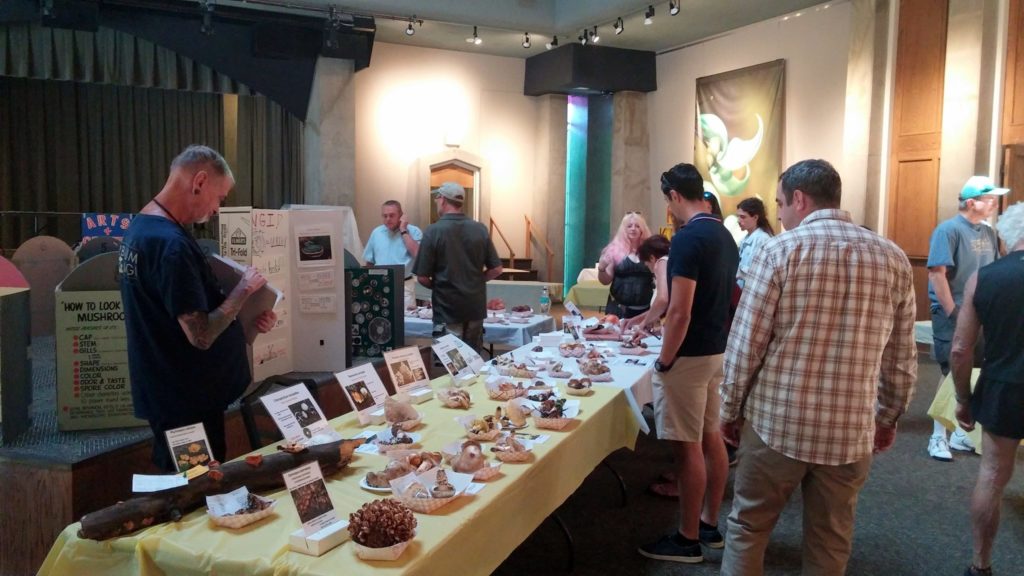 The Colorado Mycological Society invites you to its Annual Celebration of Wild Mushrooms!
When:
Sunday, August 12
11am-5pm
Where:
Denver Botanic Gardens
Gates Hall
1007 York St, Denver, CO 80206
What:
Local wild mushrooms on display
Bring mushrooms – we'll identify them
Mushroom books and T-shirts for sale
Educational exhibits and presentations
The art and science of fungi will be on display. Mushrooms collected from our Rocky Mountain region will be identified, cataloged and presented in displays for everyone to enjoy and learn. Member crafts all incorporating fungi and ranging from papermaking to photography will be on display. Kids can experience fungi face painting and chalk drawing with member and guest artists. The process of fungi cultivation will be demonstrated.
FREE & OPEN TO THE PUBLIC – NO TICKETS NECESSARY – JOIN US!